Groplanner WING series 800w utilizes the latest in high-yielding LEDs technology today-2835 type chips which are better than Samsung LM301B. And it mounts 2968 pcs diodes. Make use of more than twice as many LEDs as comparable lights to drive the grow lights with a low current to stay away from overdrive. Quality guaranteed and amazing efficiency of 2.7µmol/j.It provides powerful light output and uniform canopy penetration to achieve huge growing potential. Good heat dissipation converts to lower environmental heat, avoiding damage to plants.

Groplanner Wing series adopts the latest super compact structure, built-in power drivers. 8-bar design provides uniform light distribution, which greatly reduced the heat from the leds and driver, extends the fixtures lifespan and reduces maintenance costs of power.
Groplanner is delicated to cooperating with hundreds of licensed growers and biological laboratories to research the ideal full spectrum for different plant. Enhanced blue and red light as a specific spectral combination, boosting plant growth while improving the year-round yield and product quality.Please contact our lighting expert to custom your own light specturm for your plants. CONTACT US
Multi-light bar style and dense layout of light diodes enable Groplanner wing series 800w LED grow light to have PPFD values in the range of 1000-1500 μmol/m²/s throughout the effective coverage area, the optimal range for cultivation with added CO2.
Groplanner Wing series LED grow light with built-in dimming knob provides growers with greater flexibility. The dimming function is available for 10-100% variable brightness, adapts to different plant growth stages. In addition, the light fixture can be connected in series through RJ14 network cable for multi-lights control, which is the best choice for large-area growers, unlimited cascade control serves for an ecological planting system.
Groplanner use the latest durable polymer material and super compact design, 30% volume saved, the whole machine weighs only 6.84KG. They are brighter and lighter than other bar grow lights in the market. Detachable design, fodable 180°, easier for installation and store. Wave-shaped heat sink increases the heat dissipation area to achieve superior cooling. 
Groplanner LED Grow Light has a long service life of 60,000 hours,UL certification, and we provide 5 years warranty to to help you and your plants grow better! If you have any questions about lighting or planting, just click "Contact Us". We provide 7*24 service.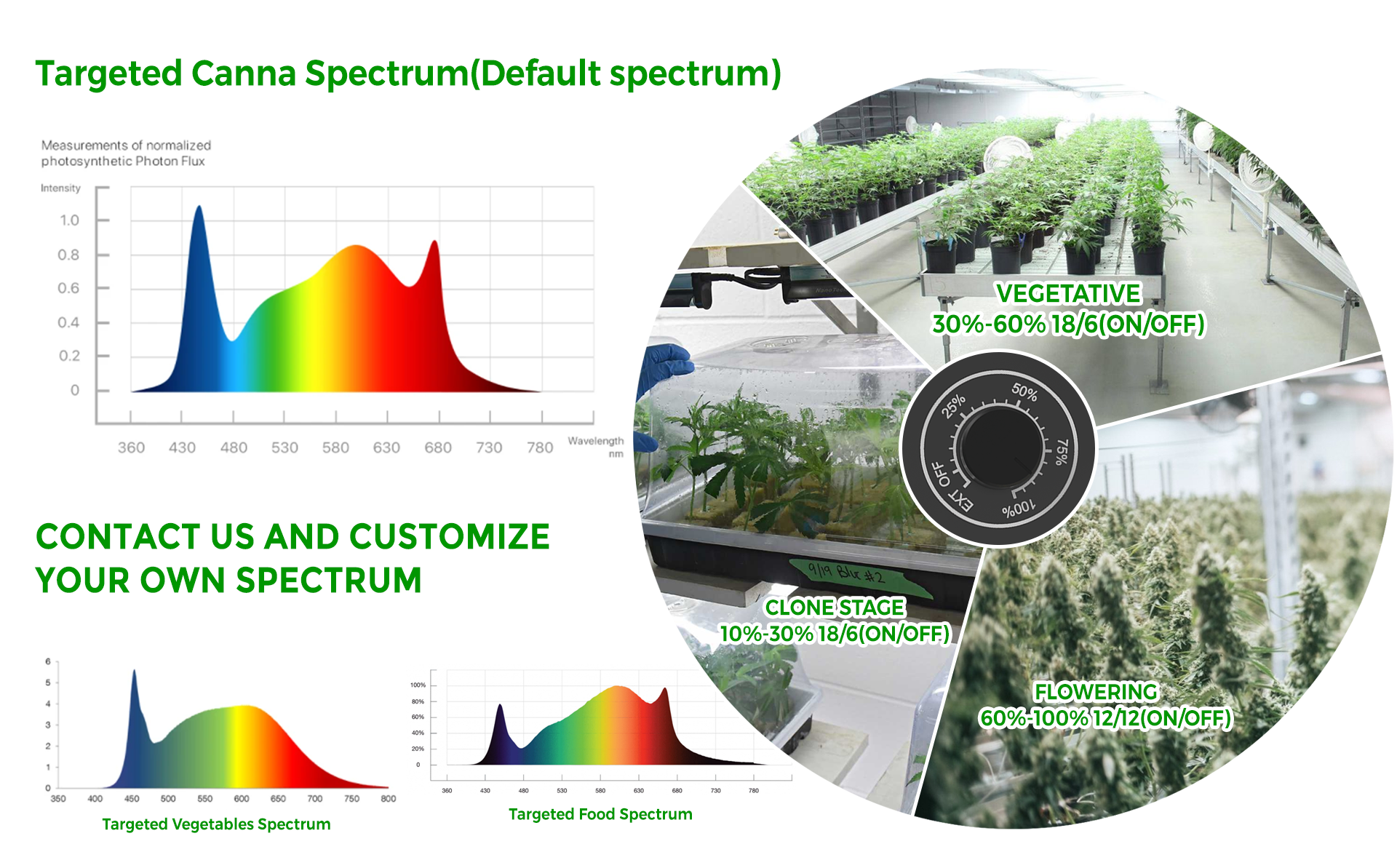 \